If you're obsessed with all types of reality TV, love listening to something that makes you feel like you're sitting with your girlfriends drinking wine or just love a good celebrity interview then we have found some podcasts for you!
You can listen to these on your commute to and from work or while working out and make your day a whole lot more interesting.
"LadyGang" is a celebrity driven podcast from the minds and mouths of Keltie knight, Jac Vanek and Becca Tobin. Inspired by our bottomless mimosa brunches, each week a celebrity guest joins the girls for a raw, honest and hilarious look at what life is really like under the bright lights of Hollywood. Guests will help the girl gang answer life's burning questions from listeners in #AskTheLadyGang and share their own unapologetic stories about stumbling through womanhood.
Ice cream binges, late night texts, quarter life crises, and all the sex.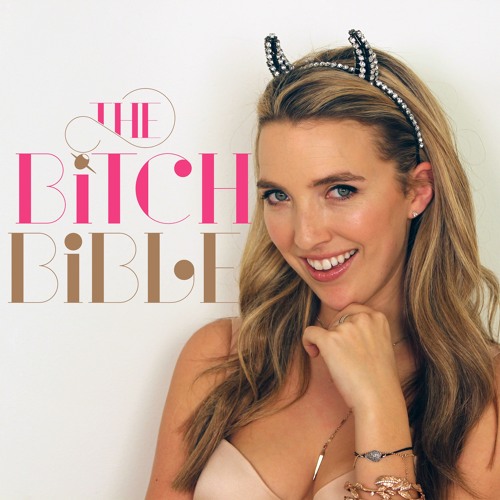 A podcast that dares to say what many are thinking, but only a bitch would say. Expect unfiltered and unapologetic discussions about sex, millennial struggles, pop culture, social faux-pas and hopefully, an insightful takeaway. Nothing is off limits. Hosted by Jackie Schimmel, creator of blog "The Bitch Bible," and your soon-to-be bitchy (and super neurotic) best friend.
No topic is off limits with this podcast hosted by YouTube star Shane Dawson and his friend Jessie Buttafuoco. They often talk about reality TV and even interview reality TV stars such as Farrah Abrams from Teen Mom. You'll find hard not to laugh out loud with this one!
Hosts (and friends!) Jessica Matlin and Jennifer Goldstein turn up the volume and bring you the big, juicy, world of beauty on their weekly podcast. With day jobs as beauty editors, Jess & Jenn are plugged in to the industry's latest news and share their inside access along with candid stories of their beauty adventures, from celebrity interviews and freaky new facials to miracle products and epic beauty fails. Each week, they also get advice from their favorite people in the business, including Hollywood makeup pros, perfumers, plastic surgeons, and even the manicurist at their local nail salon. Delivered with a heavy dose of fun, Fat Mascara is where beauty obsessives can get their fix.
Are you a die hard Real Housewives fan? Then you'll love this podcast, hosted by Real Housewife of Orange County Star Heather Dubrow. Heather is also an actress, television personality, host, wife and mother. She will be discussing the hippest, hottest, newest trends in health, wellness, beauty, parenting, travel, style and so much more including all things HOUSEWIVES and BOTCHED!
Another one for all you Real Housewife fans. The Real Housewives of Beverly Hills star Brandi Glanville debuts as host of her own podcast, Brandi Glanville Unfiltered. Glanville interviews star guests, dishes about pop culture, fashion and celebrity gossip! She also gives listeners behind the scenes access to Bravo's The Real Housewives of Beverly Hills.
YouTube star Grace Helbig is the host of this hilarious podcast where she interviews other YouTube and social media stars. Grace asks them hilarious questions such as 'If you could choose one person to throw cold spaghetti at who would it be and why?' and other hilarious stuff but she never gets too deep!
Elizabeth Kott and Stephanie Simbari love green juice, a good palm reading, and a guided meditation via YouTube. Also whiskey, the occasional 'jazz' cigarette, and the (not-so-occasional) cute boy. Join them on their weekly podcast, That's So Retrograde, as they seek out their own paths, however twisty they might be. Through interviewing gurus of all types, Elizabeth & Steph, get to the bottom of how to find their best-selves. Or their most okay-selves. Or just themselves. Whatever.
Heather loves juicy scoops, topics and guests and that is just what she'll be delving into each week on her podcast. Much like the very missed Chelsea Lately, that Heather wrote and appeared on since it's inception, Heather will tackle the juiciest and most controversial topics that are in the Zeitgeist. Heather will not hold back on her opinion on anything or anyone and when talking to guests ranging anywhere from actors, to comics to reality stars, Heather will ask the questions you were always wondering about yourself.
Is Instagram making us all into Betty Draper 2.0? Can you follow the Kardashians and still be a feminist? Are there women on death row? Is virality a science or a spiritual connection? Refinery 29's executive producer, Elisa Kreisinger talks to today's culture makers and rule breakers to try to solve the mysteries of our modern popular culture.